BDFC Jain Trading Company
Get the Best price for Sanitaryware, Plumbing Products, Fire Accessories & Industrial Fittings Requirements.
BDFC Jain deals in Sanitaryware Items, Bathroom Fittings, Mild Steel Fittings, Forged Steel Fittings, PVC Pipes, GI Pipes, Pipe Fittings, Ball valves, SS Kitchen Sink, Submersible Pumps, Monoblock Pumps, Centrifugal Pumps, Induction Motors, Fire Accessories, Domestic Flour Mill, Chaff Cutter, Water storage Tank, GI Sheets, Foundation Bolts, Chemical Earthing Rods and Strips, Carbon Steel IBR Pipes, Grohe Concealed Cistern, Gravity Bathware. Click here to view Products Categories.
Our firm "BDFC Jain Trading Company" is a locally grown, family-run business. With our best quality products and competitive prices, we are the leading choice for many consumers, companies, and Industries with an average customer rating of 4.8/5
.

From the house of Kajaria, Kerovit is a definitive expression of contemporary design. Kajaria assert themselves with refined angles and strong architectural lines with a focus on design artistry and innovation to match the individual taste and décor of bathrooms. Suitable for modern living spaces, Kerovit is focused on completely redefining the bathroom experience of India's young generation to the utmost satisfaction. Contact BDFC Jain for best deals!
Upfront and Competitive Pricing.
All Products Under one Roof. BDFC Jain deals in all Sanitaryware Items, Pipes and Fittings, Fire Safety Equipments, and Industrial Fittings.
With an experience of over more than 80 years in the market, and our best quality products and competitive prices, we are the leading choice for many consumers, companies, and Industries.
On time Delivery. Same day delivery for many products.
Multiple payments option available.
✓ Paytm
✓ UPI (Google Pay, Phone Pay, BHIM UPI etc.)
✓ Cash on Delivery
✓ Net Banking or Mobile Banking
Proudly Made in India Brand.
Offering our customers the best in quality products and best value has been the primary principle at BDFC Jain since its inception.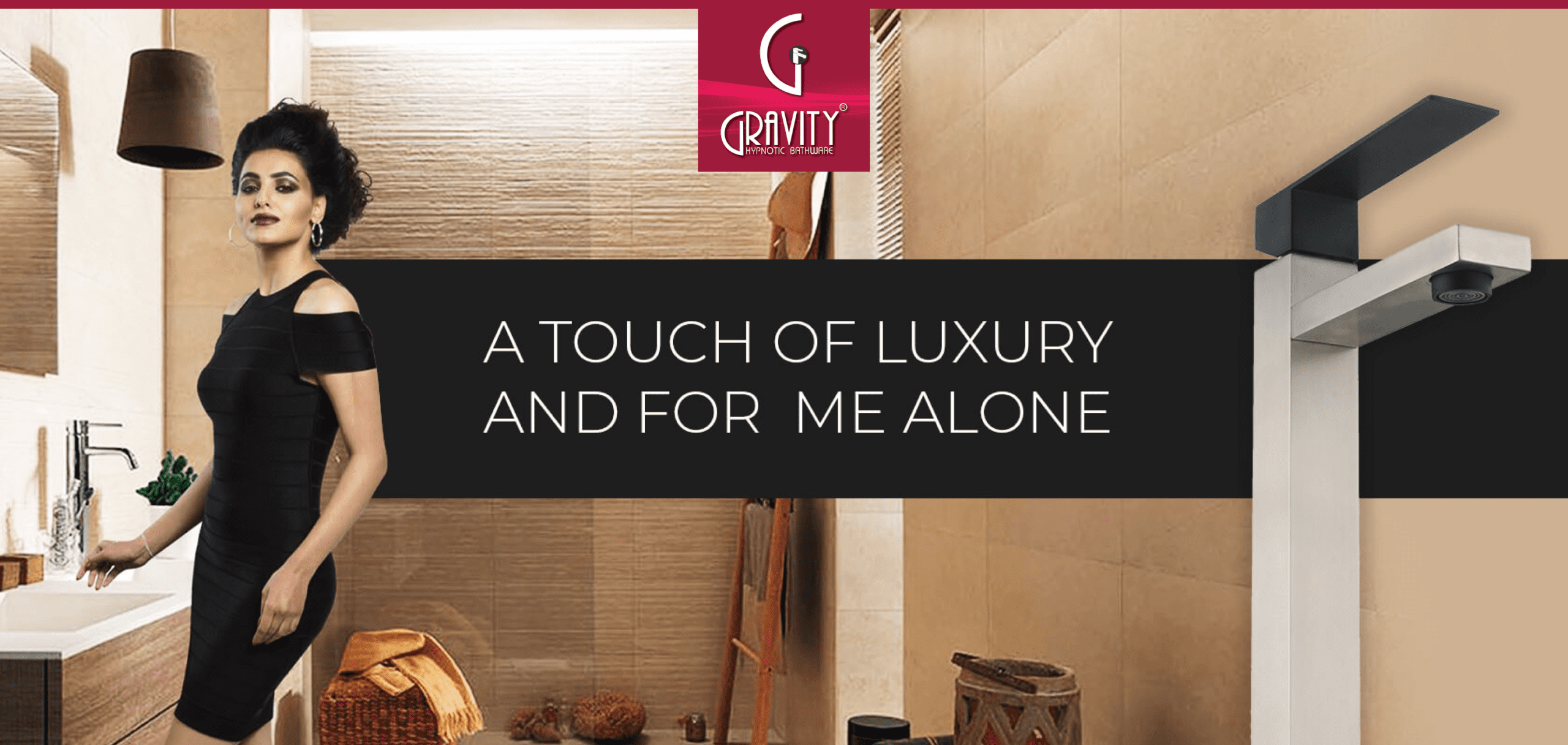 Today Uterior sinks are the first choice of leading architects, corporate, builders, and households. From classic to modern style designs, Uterior is the brand that defines sheer perfection and impeccable quality. With its constant endeavours towards innovation and precision engineering, Uterior stainless steel kitchen sinks will always be the ultimate choice today, and in the future.


Our Cabinets is an example of extraordinary innovation into bathroom furniture. Uterior product offers you unbelievable convenience & storage. It's generally thought of as being a piece of bathroom cabinetry, that is design to hold the sink and conceal the associated plumbing as well as providing much needed storage. Uterior is committed to giving its customers a brand new experience in bathrooms. We have dedicated ourselves to meeting customers and designers demands for stylish personalized spaces and high end bathroom products. Our simple elegant designs bring pleasure and joy into the bathroom.
Frequently Asked Questions

Kirloskar is a leading firefighting pump manufacturer provider of complete fire pump sets, drivers, controllers and accessories. The KFE series pump sets are exclusive firefighting engine pump sets designed for fire application.
KBL's pump sets adhere to the latest standards, including the National Building code (India) and TAC. Kirloskar FM/UL pumps are tested and listed for their use specifically for fire-fighting services by UL (Underwriters Laboratories) and FM (Factory Mutual) Global. Thus, with these international approvals, Kirloskar fire-fighting pump systems have greater reliability when preventing property damage in case of a fire. KBL's FM/UL fire fighting pump controllers are sourced from experienced and reliable manufacturers who follow international standards and processes. Click here to learn more.
Quick Search –
Sanitaryware Shop in Bahadurgarh, Pipes and Fittings shop, MS Fittings, Fire Safety Equipments dealer in Bahadurgarh, Plumbing Products, Mild Steel Fittings, Fire Accessories, Astral PVC Pipes, Uterior Homes Bahadurgarh, Pumps and Motors, Submersible pumps shop in Bahadurgarh, Flour Mill, Kitchen Sink, Toka Machine, Bath Fittings dukaan, Chaff Cutter, Water Storage Tank, Ball Valves, Uterior Kitchen Sink, Chemical Earthing Systems, Flanges, GI Sheets, GI Pipes, PVC Pipes in Bahadurgarh, BDFC Jain, Fire Safety Products, Supreme Pipes and Fittings, Uterior Homes, Havells Pumps, Birla HIL Pipes, Bathroom Accessories, Domestic Aata Chakki, Unik Fittings, VS Fittings, Vectus Water Tanks, Cravo Bathware, Sanitaryware Items, Heavy Duty Motors, Industrial Fittings, Foundation Bolts, Chemical Earthing Rods and Strips, Carbon Steel IBR Pipes, Viega, Grohe, Hindware, Jaquar Diverter, Kerovit Wall Hung closet, Matt Black Washbasin, Cera Toilet Seats, Gravity Bath, Gravity Matt black faucets, gravity Water closet near me.

| | |
| --- | --- |
| Sanitaryware Items | Taps, Faucets, Toilet Seats, Bidets, Urinals, Seat Covers, Washbasin, Vanity, Pedastal Stand, Faucets, Divetor, Kitchen Sink, Sink Mixture, Long Body Taps, Wall Mixture, PTMT Taps, Connection Pipes, EWC (European Water Closet), Cistern, Health Faucets. |
| Mild Steel Fittings | Socket, Union, Cross, Tee, elbows, tees, Y, crosses, couplings, unions, compression fittings, caps, plugs and valves, Elbow 45º, Elbow 90º, Reducer Tee, Flanges, Hex Head, 180º Return, Barrel Nipple, S/W Cross, Union, S/W 90° Elbow, Butt Weld Fittings |
| Fire Accessories | Fire Hose & Fittings, Fire Hydrants System, Instantaneous Adaptors, Hose Component, Adapters and Caps, Hose Reel and Cabinets, Pillar Hydrants and Nozzles, Storz Coupling, Threaded Adapters, Blank caps and chains, Flange Adapters, Pumper Adapter, Dividing Breechings, Collecting Breeching, Foam Equipments, Fire Safety Equipments, Right Angled Flange, Turn down Flange, Straight Valve, Gate Valve, Pressure Regulating Valve, Pressure Restricting Valve, Air Release Valve, Fire Pressure Gauge, Dry Riser Fittings, Gun Metal Hose Reel Nozzle, Rubber Hose, Flange Adapters. |
| Pipes | uPVC Pipes (Unplasticized Polyvinyl Chloride), CPVC Pipes (Chlorinated Polyvinyl Chloride), PP-R Pipes (Polypropylene Random), GI (Galvanized Iron) Pipes, Conduit Pipes, Cast Iron Pipes, Agriculture Pipes, PVC Suction Hose Pipe, PVC Steel Wire Hose Pipes, Hose Fittings, Garden Pipe, Carbon Steel IBR Pipes. |
| Pipe Fittings | Coupler Tee Reducer,Coupler MTA, Cross Tee, Elbow 45º, Elbow 90º, Reducer Tee, Union, FTA, Tank Nipple, End Cap, Reducer Elbow 90º, Brass FTA, Brass Elbow, Ball Valve, Brass Tee, Brass MTA, Long Bend Metal Clamp, Step over Bend, Reducer MTA, Reducer FTA Brass Pipe Clip, Solvent Cement, End Plug, Reducer Bush, Reducer MTA Brass, Union Ball Valve, Concealed Valve, Tank Connector, Short Bend, Wall Mixture Fixture, Y-Strainer, Bye Pass Bend, Hex Nipple, Ball Valve (Assly), Ball Valve (union type), Flange Adapter, Blind Flange, Equal Tee, Reducing Tee (F), Reducing Bush, Elbow Holder. |
| Pumps & Motors | Monoblock Pumps, Induction Motors, Centrifugal Pumps, Submersible Pumps, Shallow Well Pumps, Heavy Duty Pumps. |
| Flanges | Slip On Flange / SO Flanges, Weld Neck Flange / WNRF Flanges, Blind Flanges / Blank Flange, Lap Joint Flanges, Threaded Flange, Threaded Raised Face Flange, Socket Weld Flanges, Plate Flanges / Flat Face Flanges, Ring Joint Insertion Flanges, Male-Female Flange, Reducer Flanges, Long Neck Flanges, PVC Flange, MS Flange, Forged Steel Flanges, SS Flanges. |
| Flour Mill | Domestic Aata Chakki, Cabinet Style Flour Mill, Square Aata Chakki, Round Aata Chakki, Table Top Flour Mill, Automatic Flour Mill, Semi Automatic Flour Mill (आटा चक्की) |
| Others | Water Storage Tank, Ball Valve, GI Sheets, Bath Fittings, Mainhole Covers, Bathroom View Mirrors, Forged Steel Fittings, GI Barbed Wire (Kaate waali Taar), Kitchen Sink, Water Meters, Foundation Bolts, Chemical Earthing Rods and Strips. |